VERICOM OEM SOLUTIONS & CUSTOM PRODUCTS




Vericom Global Solutions is a leader in private label manufacturing of cabling products for data, audio/video, and security systems. Vericom's OEM solutions and custom products capabilities provide end-to-end, low-cost manufacturing and logistics solutions. As a private label manufacturer for leading consumer brands, Vericom understands the importance of product quality, integrity and customer service. We offer products branded for other manufacturers, distributors, assembly operations and OEM companies.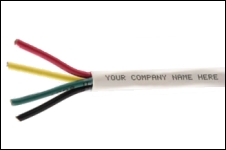 PRODUCT OVERVIEW
From concept development to fully integrated manufacturing, or simply providing extra capacity to offer overflow production, we work with our customers to deliver products to exact specifications. We have extensive availability of products such as HDMI cables, flat panel mounts, structured cabling, set top box repair parts and more.
The marketplace for our products is international in scope. In order to compete, both customers and suppliers must be able to source products internationally. Unfortunately, the barriers to this trade can feel overwhelming. Cultural differences, unfamiliar regulatory systems and transportation logistics often make doing business internationally quite difficult, if not impossible. Partnering with Vericom can remove these barriers and improve your global reach.
JUST A FEW OF THE BENEFITS:
Factory-direct pricing without the headaches of doing business internationally
US Marketing staff to assist with artwork, packaging design and production graphics
Rapid engineering and prototyping services
Fast sample production
Quick production turnaround with 17 vertically integrated manufacturing facilities in mainland China
In-house package manufacturing for an all-in-one approach
Diligent Quality Control processes