New Product Additions To Rack & Cabinet Systems Line
Published: December 19, 2022
We recently added a few new products to our Rack & Cabinet Systems line. You can learn more about them by reading and following the links below.
CABLE LACING BAR
Provides added organization and strain relief to cables in a rack environment. Requires only 1U of rack space, can be mounted above, below, or on top of a patch panel to support patch cables, and sports numerous slotted holes that serve as lacing points to manage cables in the rack as needed. Bears a 4" offset depth that allows for organizing and lifting cables away from the backside of equipment for improved airflow.
REDUCER MOUNTING BRACKETS
Designed to enable 19" equipment to be mounted in a cabinet or rack with 23" or 24" rail spacing. Feature two sets of round holes for mounting to existing rails (for 23" and 24" rails) and one set of square cage holes for equipment mounting. Sold in pairs and available in 1U, 2U, or 4U options, with four sets of mounting hardware included.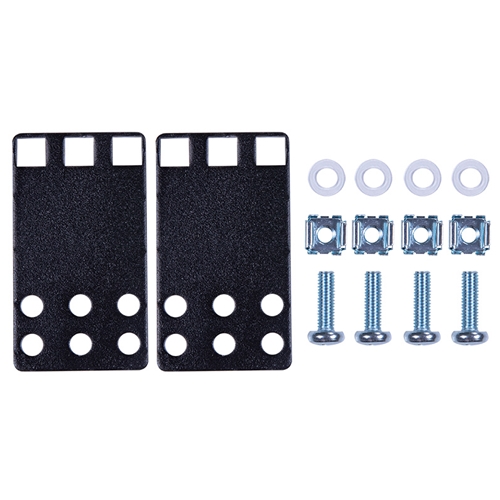 L BRACKET FOR CABLE LADDER RACK
Mounts to a ladder rack stringer to provide a pathway for power or other cables requiring separation from main cable runs. Composed of high-strength steel and is suitable for use with a 1 1/2" x 3/8" tubular or solid runway. Sold in black with (1) 5" L Bracket and 1/4" mounting hardware included.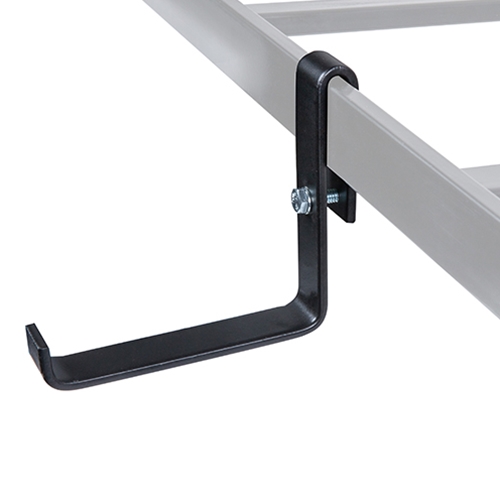 LADDER SUPPORT BRACKET
Suspends cable runway from a 5/8" threaded rod (not included). Composed of high-strength 7-gauge steel for durability and built to support 12" wide ladder runways. Sold in black with (2) Slip-On Brackets and (4) 5/8" Bolts included.